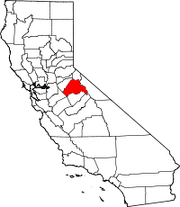 Tuolumne is one of the 58 counties in the state of California. It was created in 1850, making it one of the original counties of the state. As of the 2010 census the population was 55,365, up from 554,501 in 2000. The county seat and largest city is Sonora. The county has 2,274.34 square miles (5,890.5 km2) of area, of which 2,235.41 square miles (5,789.7 km2) is land.

It is bordered by Alpine County, California on the north, Mono County, California on the east, Madera County on the southeast, Mariposa County on the south, Merced and Stanislaus counties on the southwest, and Calaveras County on the west.
Tuolumne county also holds most of Yosemite National Park.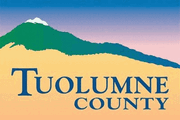 Ad blocker interference detected!
Wikia is a free-to-use site that makes money from advertising. We have a modified experience for viewers using ad blockers

Wikia is not accessible if you've made further modifications. Remove the custom ad blocker rule(s) and the page will load as expected.